Falcon is an organization operating in the field of Cleaning Systems.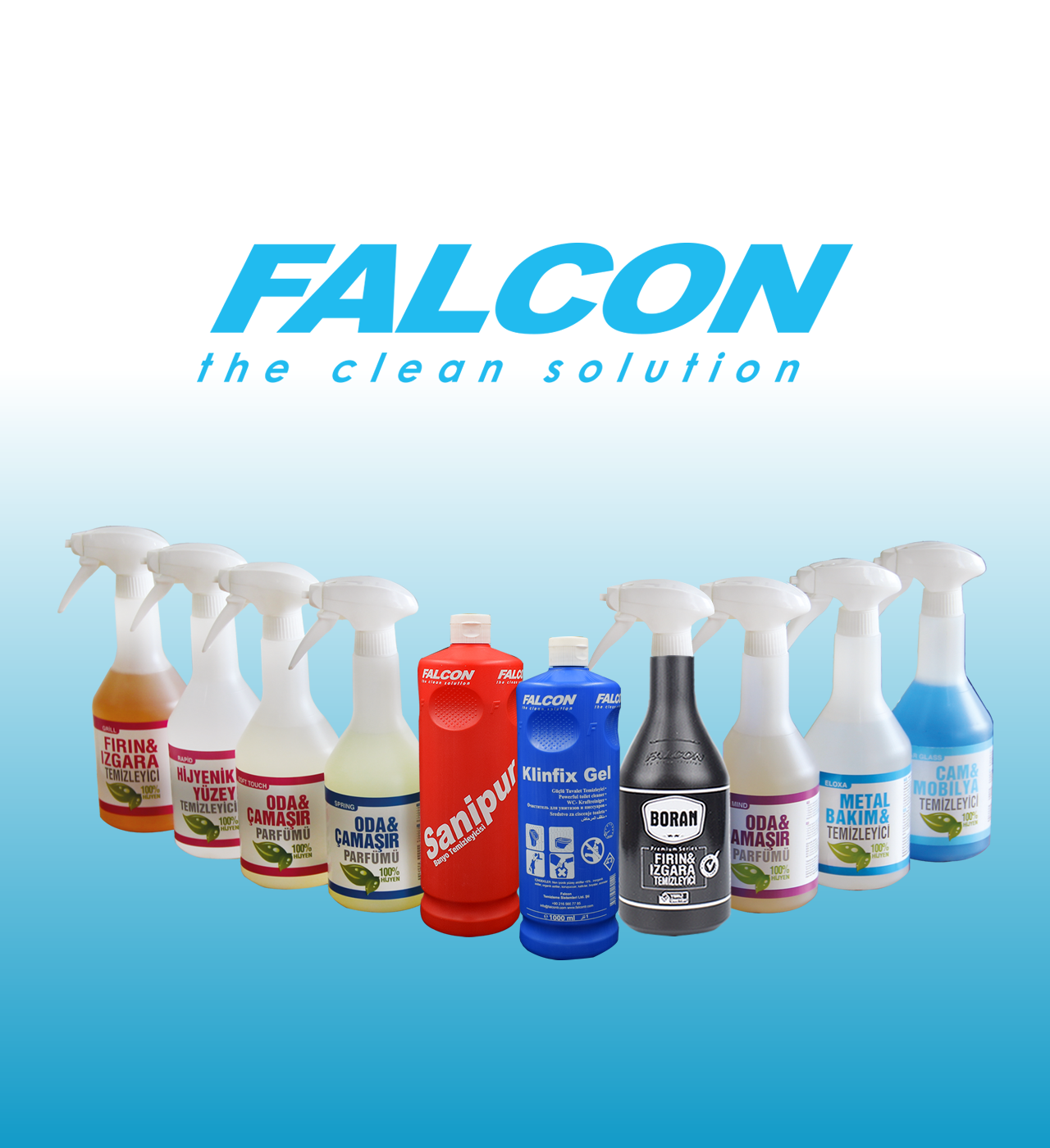 Innovating is like contracting with the future.
Falcon Cleaning Systems, in providing hygiene, which is an indispensable element of a healthy life; It is a manufacturing company established by engineers who love chemistry and see it as a profession in order to manufacture industrial products and provide technical services accordingly.
As Falcon Cleaning Systems, we work with an expert and professional staff trained in chemistry at every stage of production. While keeping the excitement of the first day always fresh, we closely follow new information and techniques in our sector, and we produce world-class products by applying these new knowledge and techniques to the product development and production process.
All of our more than 300 products that we manufacture are produced in our production facilities that have "ISO 9001 ISO14001 and ISO45001 Quality Assurance Certificates" and have TSE, GMP, Biocidal production licenses, as an indicator of our meticulous and careful work.
It is an integral part of a meticulous and careful production and the last link that completes it is undoubtedly the stage of applying the products by the end consumer in accordance with their purpose and place. This service, which is an integral part of production, is provided by our specialists and regional dealers working under the name of "healthy environment (hygiene) trainings and after-sales support", who are affiliated with the headquarters, who are aware of the technical and application features of the products.
Although we have a daily production capacity of 30 tons, we have the capacity to fill 15 thousand pieces of packages up to 1 liter per day, 6 thousand pieces of packages with 5 liters per day, and 30 tons of packages with 20 and 30 liters per day.
We have accepted as our basic principle at every stage of the production process to ensure the establishment of a quality system aiming control, to reach the most advanced technology level in production, to realize the production in accordance with the standards at the maximum quality.
We have adopted honest, conscious and principled work, deserving of what has been earned, flawless business understanding and team spirit.
We aimed to produce quality products suitable for the environment and human health and to improve them continuously.
With our knowledge and technology in the field of hygiene and cleaning, we have adopted the principle of providing timely and professional service to our customers, raising awareness, and being a pioneer in the market in innovation.
Based on the understanding of providing the quality level that meets the needs and expectations of our customers, we are determined to be the leader of the sector in the field of products without compromising our quality policy with all our staff.
Our proximity to our customers shows that such product innovations are produced, which are tested again and again and released in safe test series. The highest quality is promise.